Q: Let's start with the basics. What is gener8tor? How and when did it get started, and how do you help start-ups?
A:
gener8tor
is a top 15 U.S. accelerator investing in high-growth businesses. gener8tor runs two, 12-week programs per year, alternating between Milwaukee and Madison, Wisconsin. Our 38 alumni have raised more than $50 million in follow-on financing and acquisitions since we kicked off a little over three years ago.
Our Madison-area alumni include
EatStreet
,
ABODO
,
catalyze.io
,
Beekeeper Data
,
OpenHomes
,
MobileIgniter
,
AltusCampus
,
AkitaBox
,
Quietyme
and
PinPoint Software
.
We started in 2012 with a commitment to make ourselves the most entrepreneur-friendly accelerator program. We fulfill that commitment by investing our capital, mentorship, network, community and experience into each of the companies we have the privilege of joining as investors.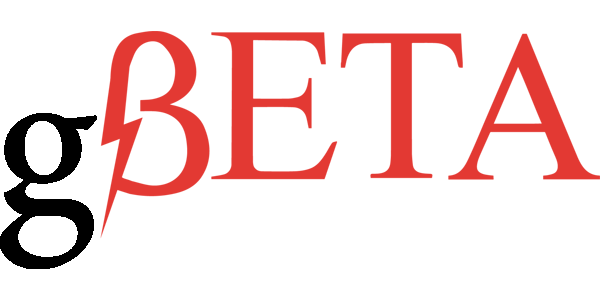 Q: Tell us about gBETA and the newly-announced partnership with WARF. You seem to have a new focus on helping commercialize UW research and license technology through WARF, an area that has historically been regarded as a shortcoming for a university so prominent in R&D.
A:
gBETA
is a six-week pre-seed accelerator program for startups with a connection to a Wisconsin college or university. We believe that with the support of gBETA's sponsors American Family Insurance and the
Wisconsin Alumni Research Foundation
(WARF), we can offer the region's most promising entrepreneurs a program that takes all of the benefits of our core accelerator program and makes them available for free to the best and brightest entrepreneurs emerging from our colleges and universities.
With our WARF sponsorship we are excited to work more closely with emerging entrepreneurs and technologies from the university. We believe this partnership is the first of its kind between a top licensing institution and accelerator and we're hoping it sets a precedent for other universities in the region. But for now, we're focused on delivering the best product to our customers -- the entrepreneurs we're working with through gBETA.
Q: gener8tor has locations in both Madison and Milwaukee –- arguably the state's most active regions in terms of start-up activity. What role does gener8tor play in increasing connections between these two region's start-up communities?
A:
We believe Milwaukee and Madison need to work together if the region is going to make a mark nationally. For our part we make a point of bringing as much of our programming to both cities and that includes our Premiere Nights, Meetups, the accelerator programs and the OnRamp events that facilitate customer meetings between established corporations and emerging startups. We spend a lot of time on I94.
Q: What trends or observations have you noticed in the companies graduating out of your Madison classes? Are there any similarities or differences among companies who participate from Madison versus other parts of the country?
A:
gener8tor's Madison graduates tend to have strong community ties and almost consider their Madison location a part of their startup brand. One way they've chosen to express this attachment is by creating a startup cluster around the capitol square and we anticipate this density increasing as the StartingBlock project gets off the ground. We don't tend to find this sense of community identity in the other startups coming through our program.
In particular, our Madison alums are proud of their ties to the University of Wisconsin-Madison and we think it plays a big role in their deciding to build a company in the region. We also find that they are proud of the talent pool they can draw from in building their company thanks to the capabilities of graduates in departments such as computer science and engineering.
Q: What's coming in the next 5-10 years for the region's innovation ecosystem, either from gener8tor's perspective or just from a broader start-up perspective?
A:
For the ecosystem the next big step is the completion of the
StartingBlock
project, which will serve as a permanent home for programs such as gener8tor and
Sector67
. We believe StartingBlock will become a one-stop shop for entrepreneurship in the area and we're excited to play a small role in helping it get off the ground.
For gener8tor, our success is tied to our entrepreneurs' success. Over the past three years it has been a thrill to see EatStreet go from two to over one hundred employees, and we want to be a small part of more stories like theirs.