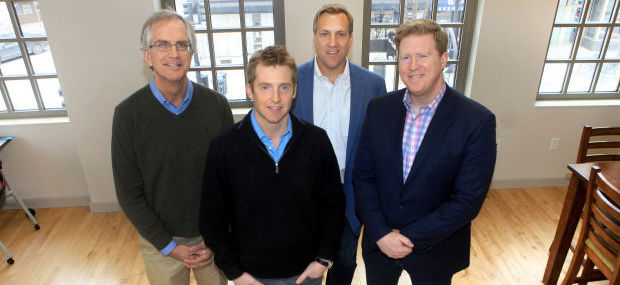 Excerpted from The Capital Times
By Mike Ivey
William Hakizimana is hunkered down in a tiny sixth floor office at 100state, the coworking space overlooking the capitol Square, tinkering with a platform to help U.S. firms do business overseas.
His company is called Export Abroad and Hakizimana thinks it's got a chance to take off. The idea is to compile a database of trusted contacts and customers in emerging markets so companies can confidently do business in new territory.
"Our core mission is to break down the barriers of international expansion and provide companies with the tools to be successful in any market," said Hakizimana, 34, a native of Rwanda who came to the University of Wisconsin-Madison to pursue an advanced degree in information systems.
The city still has a long way to go to be considered a startup hub. Yet there are new signs that Madison could be poised for an entrepreneurial liftoff, given its top-notch research university, the nation's largest electronic health records firm in Epic Systems and no shortage of educated, enthusiastic young people.
AOL founder Steve Case noted that potential when he brought his "Rise of the Rest" road show to Madison last fall to visit a dozen promising new companies. Excitement over a proposed $10 million incubator in the trendy East Washington Avenue corridor has added to the buzz.
And now, four Wisconsin-based venture capital groups, each with a different focus but potentially working together, have set up shop at 111 N. Fairchild St. in a sparkling new office building that offers views of the Capitol on one side and the Overture Center on the other.
"I think more investment money is coming in because there are more opportunities," said Fred Robertson, former CEO at TomoTherapy who heads the Madison office of Baird Capital Partners. "We all believe it's only going to get stronger because of the healthcare IT innovation we are seeing and because of the spinoffs Epic has been spawning."
Joining Baird at 111 N. Fairchild St. is 4490 Ventures, a $30 million venture fund headed by California transplant Greg Robinson; HealthX Ventures, a fund started by Nordic Consulting founder Mark Bakken; and American Family Ventures, a newly created fund from the Madison property and casualty insurance giant.
Read the full article
.